This time round, we had our ZMC booth registered under SG Pavilion, C316.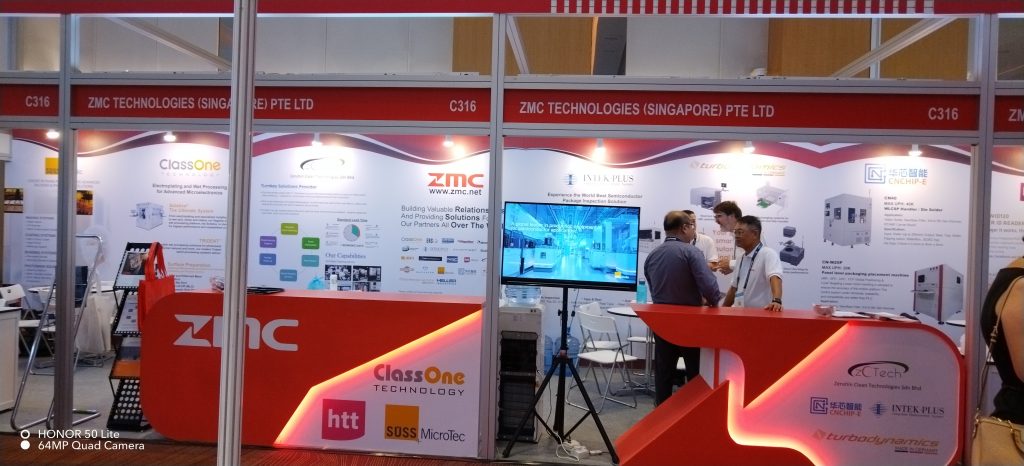 We are honoured to have SUSS Microtec, Intekplus Korea, Turbo Dynamics, HTT Group, CNCHIP, and Class-one to co-exhibit with us.
At the same time, we are also exhibiting together with our fully-owned subsidiary, ZCTech Sdn Bhd located in Penang, where we provide precision parts cleaning services for our customers in South East Asian Countries.
Product Introduction: SUSS PiXDRO Inkjet printer (LP50)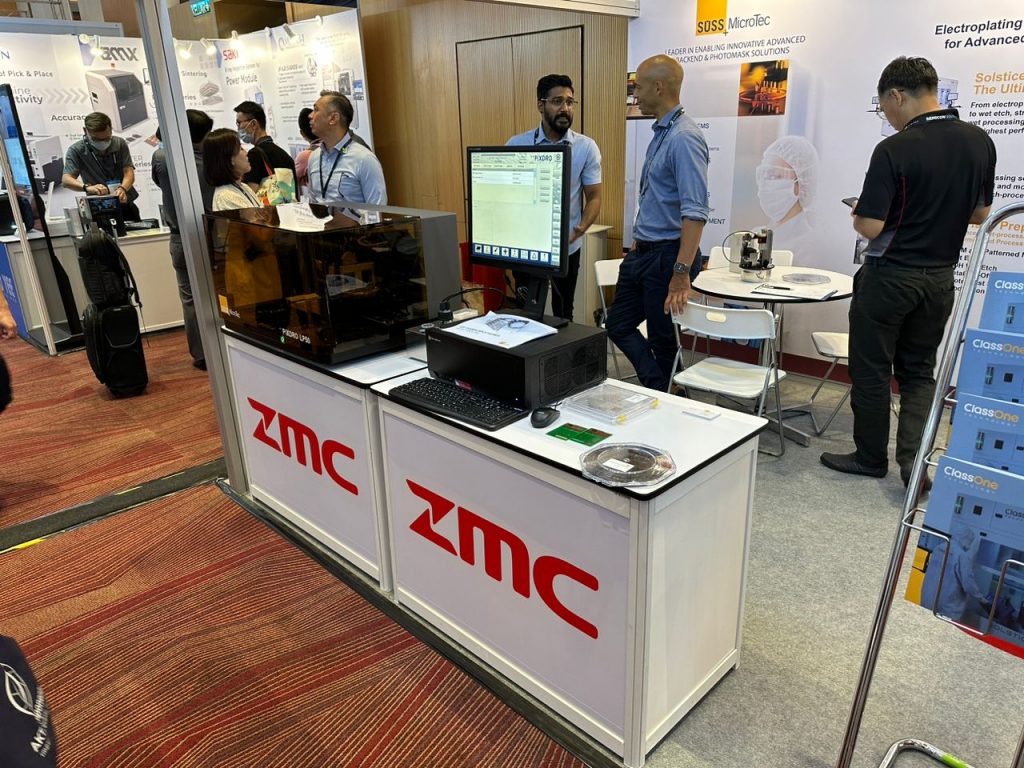 We are excited to introduce SUSS Pixdro Inkjet Printer (LP50) at the show. This is an advanced research inkjet printer, designed for research and development of inkjet processes and applications, as well as evaluation and development of inkjet materials. The SUSS LP50 platform is an open, accurate, flexible and easy-to-use system that will allow you to work at the cutting edge of inkjet printing technology.
It is designed for a wide range of applications such as semiconductor packaging, PCBs, printed electronics, photovoltaics, displays and biomedical. For more information, you may contact us as zmcsuppt@zmc.net.